How to Disconnect a Gas Cooker?
You need to disconnect the gas cooker safely to protect a kitchen area, The issue has received a ton of attention lately. If you want to learn how to disconnect a gas connection and find out if it is safe, you have come to the right place.

At Handyman Services London, we know that whether you want to clean the kitchen thoroughly or plan on buying a new gas cooker, it makes sense to disconnect your gas stove.
Here we aim to help you immediately disconnect a gas cooker without having to call an expert, but that doesn't mean you shouldn't.
Is It Safe To Disconnect a Gas Cooker?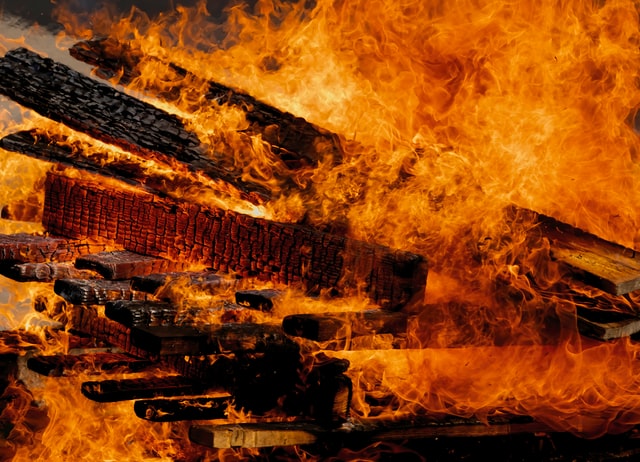 A common misconception with homeowners is that it is dangerous to disconnect the gas cooker on your own. Thus, people normally hire a professional to make sure that everything is perfectly safe and in order.
Although it is always best to hire a professional, you should have no trouble disconnecting a gas cooker after you finish reading our guide.
However, you will need to contact a gas safety engineer to inspect the gas appliances every year if you are the property owner or you risk needing appliance repair. Otherwise, you will need to ask your landlord to hire a professional and pay for the gas safety certificate cost.
Checking For Gas Leaks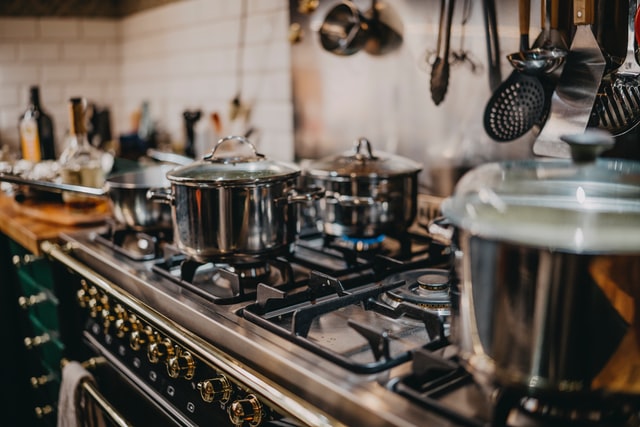 The most important thing that you have to do when you disconnect the cooker is to check for gas leaks. There must be no gas gradually leaking into the space.
Now, this can be somewhat tricky to determine, as you will end up smelling the gas if you have failed to correctly switch off the gas supply.
For a foolproof method to check if there is a continuous flow of gas into the room, you must
Fill a jar with sterile water.
Pour it onto the gas line.
Wait a few minutes for it to soak in.
Tighten the valve to turn it off If you notice any bubbles.
A pipe wrench may be necessary for turning off the valve.
Is It Legal To Disconnect A Gas Cooker?
Before you try disconnecting a gas cooker, make sure you don't break the law.
According to the Gas Safety (Installation and Use) Regulations 1998, Regulation 2 (1), anyone who is not Gas Safe Registered may disconnect a cooker through a self-sealing bayonet fitting.
However, it should only be a temporary disconnection, such as for moving the gas cooker for cleaning purposes.
For a permanent cut, you need to hire a qualified Gas Safe Registered engineer to professionally remove the bayonet fitting and cap of your gas supply.
Steps to Disconnect a Gas Cooker
Now that you know that disconnecting a gas cooker is safe and that you can only disconnect it temporarily, you can proceed with the disconnection.
The following steps will help you get the job done in no time.
1. Turn the Valve
The first thing that you need to do is turn the valve.
Reach for the cooker and turn off the gas supply. It would you to make a 90-degree turn.
Then, you can disconnect any links to your cooker.
Thus, you will be able to mow the oven wherever you want.
As soon as you disconnect the hose, you must spray some soapy water onto the gas line.
2. Cap the Pipe
When replacing the cooker, you will need to cap the pipe until you are ready to install the new stove in its place. You can purchase a threaded or duvet cap from a local hardware store for a few quid.
The reason why you must cap the pipe is that it will help protect you in case someone hits the valve and accidentally jostles it open. It will help prevent a significant gas outburst.
Besides this, you could also turn off the main gas line. It offers additional protection and will help put your mind at ease.
3. Reconnect the Gas Line
Once you have successfully disconnected the gas cooker, you will want to reconnect the gas line to use the new cooker.
Specialists recommend that you use pipe dope. However, you must ensure that it has been duly approved. The pipe thread sealant helps improve the seal and ensures a better connection.
After you have implemented the new connection, you still have to check for leaks, as they might have emerged due to the installation. Hence, you will need to spray on some soapy water once again to check if any bubbles emerge.
In case of any bubbles, you will need to apply the sealant to the area where the leaks originate from.
4. Remove the Stove
Lastly, you must know how to safely remove the stove without causing damage to floors. The last thing you want is to cause harm to floors. If you can't handle it yourself, ask for help with odd jobs.

To avoid, follow the tips from our professional flooring repairmen:
Hold the cooker with both of your hands.
Rock it back and forth until successfully removed from the wall socket.
What Should You Do With Gas Leaks While Disconnecting?
In case you notice any gas leaks, and you are having trouble covering them, you should contact a professional to eliminate the chances of anything serious occurring.
How Long Should A Gas Cooker Last?
An important question that you need to know the answer to is how long a gas stove lasts and when you should remove it.
Generally, a gas range will continue to operate for up to 15 years. If you take good care of it, it can even last for up to 20 years.
However, it is a good idea to remove it before its life comes to an end.
Takeaways
Now that you know how to disconnect a gas cooker, you can disconnect the gas cooker at home.
However, it is a good idea to stick to a professional for the disconnection to guarantee maximum protection. In case anything goes wrong, you must immediately contact an expert to help you out.
Started as a jack of all trades back in early 2012, Dmitri Kara is currently a recognised expert in a wide range of domestic and commercial trades. Dmitri has appeared for quite a few reputable outlets such as Today.com, Metro.News, Telegraph.co.uk, ReadersDigest.com, Quote.com, Reviews.com, Plus.net, IkeaHackers.net, and many more.