How to Plumb in a Washing Machine
Property renovations and getting a new appliance is always exciting. But do you know what is not? Installing it! That's what. Some household machines are pretty easy to set up, while others… You get the point.
In this guide, Handyman Service Longon discusses the installation process of one of the more tricky ones – THE WASHING MACHINE.

Generally, there aren't a lot of tools and complicated instructions manuals involved, but you still need to have a good idea about how to plumb in a washing machine, so things don't pop to flood down the road.
Without further ado, here is the proper way to install a washer:
Pick a suitable spot to place a washing machine
Choosing the right spot for your washer is as equally as important as installing it.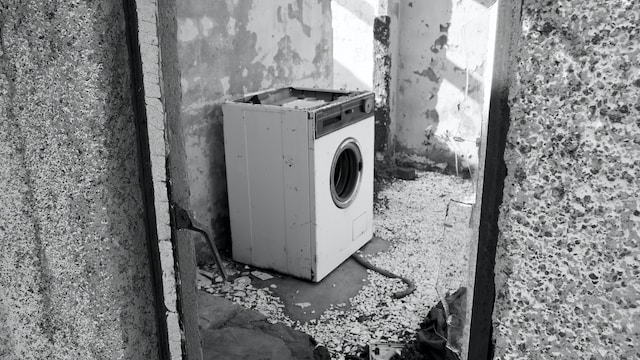 Every home has its specific layout and you may find yourself limited in terms of placement options. Still, it's best to pick an area that will reduce issues like leaks, uneven loads and any other damage that can affect both your house and the machine.
Another important factor is access to water and an electrical outlet. That being said, here is what you should be considering:
A place with a hard-floor surface
Room temperature – nothing below 0°C
Access to a drainage outlet
Get rid of the transit bolts
If you've purchased a new machine, rest assured that it's not broken, but you'll find that it's secured with the so-called transport bolts. You just have to remove transit bolts.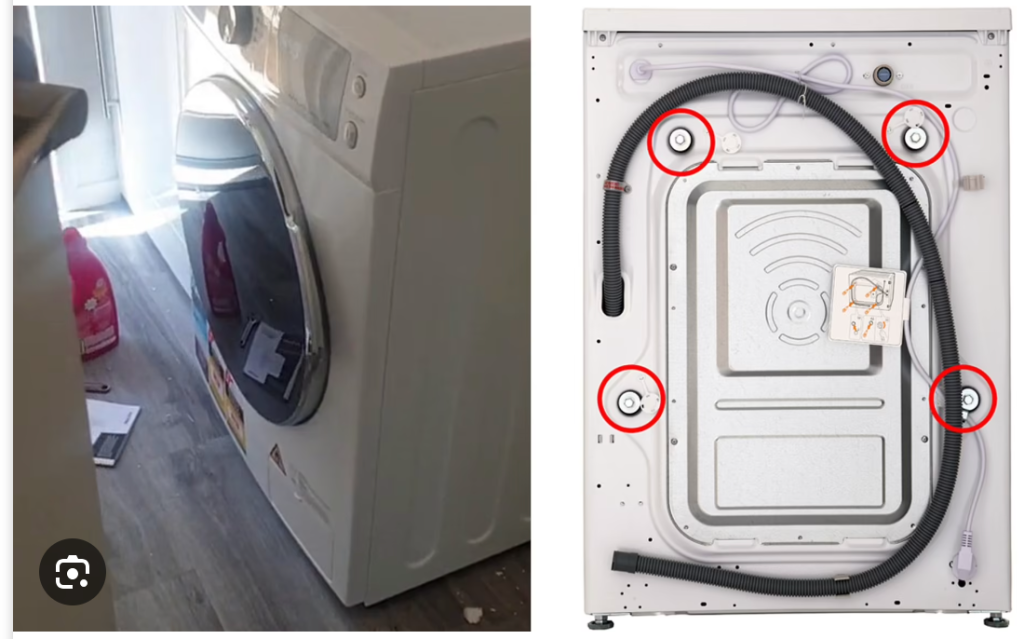 Removing these after unpacking the unit is vital for any proper washing machine installation. You can find them placed on the back part of your washer. In order to take them off, you'll need to get a spanner.
Once you've uninstalled the parts, you'll have to place the blanks that come with the appliance over the holes. These will stop any dirt from entering the washer. Don't throw away the bolts – you are going to need them if you decide to relocate the washing machine.
Install the fill hose
Most washing machines need a hot and cold water supply, however, there are models which only need a cold one. That being said, the first kind of washing machines can still work if you only have a cold water supply at your spot.
Use a Y-piece connector and screw it onto the tap.
Screw the hot and cold water hoses of the washing machine to the V end of the connector.
Tighten the connections in order to avoid leaks, but don't overdo it, either. You don't need a special tool for this – you can secure them with your hands.
Once you are done with tightening the hoses, turn on the valve for the water supply.
Hard water, soft water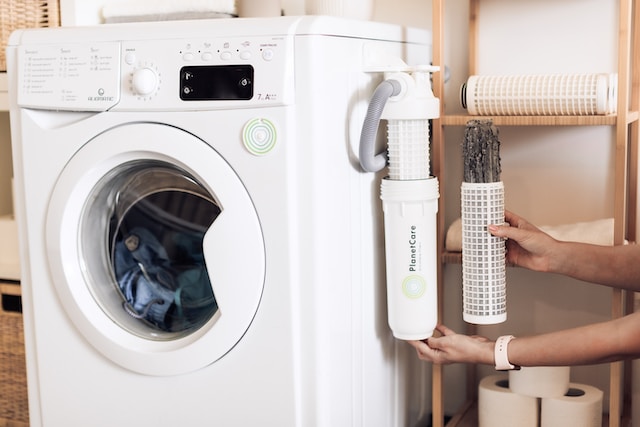 A piece of on-spot advice comes from fabrics & upholstery professionals Crown Cleaners:
Hard water is a heavy issue across the UK and factoring in measures to tackle hard water can save both laundry and the unit itself. Be it a standalone water filter or tabs, keeping in mind soft water is crucial to both fabrics and gear.
Attach the drain hose
You are wondering how to plumb in a washing machine waste pipe?
Well, depending on the plumbing in your house, you have two wastewater connection alternatives.
The first one is to connect the hose to a standpipe at a 30cm height to make sure that no dirty water will enter back your washing machine.
The second option is to install the wastewater pipe to the connection located underneath the sink.
These connections are called traps and are really easy to spot. If this is your first time attaching something to the trap, make sure to take off the blanking cap.
Make sure that the appliance doesn't rock
Once you've found a spot for your washing machine and attached everything that needs to be attached, it's time to level the appliance. This is a step you just can't skip. Levelling your washer will ensure that you don't end up with an appliance that starts to dance around your house when in operation.
To position the washing machine correctly, get a spirit level and adjust the height of the appliance's feet. Once you are confident that the washer is properly levelled, you can proceed to test it to confirm that it works as it should.
Turn on the washer
We are almost there.
After you are done with the whole installation process, you'll have to do a test run. We advise keeping a close eye on the first few loads you wash. You are looking for leaks or any other signs of potential issues. If you see water coming out of the machine, try to retighten the connection surrounding the leak.
Get help from a professional
You've probably gathered from this guide that washing machine installation is not that hard, but it's tricky.
If you don't feel like removing any transit bolts, you are wondering how to plumb in a washing machine under the sink, or you just don't dare to do the whole thing yourself, then why not get help from a professional?
Handyman Services London offers expert plumbing solutions for situations just like this one. Our services are performed by experienced and insured pros, done with professional tools and equipment, and are super easy to book. Don't waste time with time-consuming tasks like washing machine installations and leave everything to us!
Takeaways
Try to do your best to find an appropriate spot for your washer. Remember – water, electricity, and drainage are a must.
Level your appliance in order to avoid future issues like rocking and leaks.
If you aren't confident in your plumber skills, call a professional to install the washing machine for you.
Started as a jack of all trades back in early 2012, Dmitri Kara is currently a recognised expert in a wide range of domestic and commercial trades. Dmitri has appeared for quite a few reputable outlets such as Today.com, Metro.News, Telegraph.co.uk, ReadersDigest.com, Quote.com, Reviews.com, Plus.net, IkeaHackers.net, and many more.